Return to Table of Contents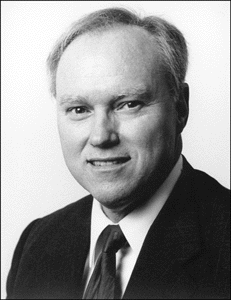 ---
Joe Cobb received his degrees in economics from the University of Chicago, studying with Nobel Laureates Milton Friedman, George Stigler, and F.A. Hayek. He has testified several times before the tax-writing House of Representatives Ways & Means Committee and worked as a Senate staff aide with the Finance Committee, which amends tax legislation in Congress.

Joe Cobb is a Past President of the National Association of Business Economists, National Capital Chapter. He held the prestigious John M. Olin Senior Fellowship at the Heritage Foundation (1993-96) and has also served as Chief Economist for the Senate Republican Policy Committee (1992-93), Staff Director of the Congressional Joint Economic Committee (1990-91), Economic Advisor with the State Department's U.S. Mission to the O.A.S. (1982-83), and as Deputy Director in the White House Office of Policy Information (1982).
---
"Perhaps the sentiments contained in the following pages are not yet sufficiently fashionable to procure their general favor; a long habit of not thinking a thing wrong gives it a superficial appearance of being right, and raises at first a formidable outcry in defense of custom." — Thomas Paine, COMMON SENSE (1776)



---
your comments are welcome.

<Joe@JoeCobb.com>
---
Return to Table of Contents